We are the Zuzik family. John and I met while we were both working at Echostar Communications in Pittsburgh, Pennsylvania. We dated off and on for 5 years before finally tying the knot on May 6, 2006 in Montego Bay, Jamaica.
I'm Heather. I'm a 31 year old, SAHM and wife. I work part-time from home to help bring in a little bit of extra cash, but a majority of my time is spent chasing my little monkeys around. :) In my free time I love blogging, cooking, baking, reading, scrapbooking, crafting, shopping, couponing and picture taking, mainly of my little guys. hehe I feel like I was born to be a wife and mother, and am honestly enjoying every minute of it!
John is our rock. My lover and best friend. The father of our children. He works so hard to take care of us. I honestly don't know what we'd do or where we'd be without him. He works full-time as an Operations Manager and has high hopes and dreams of continuing to climb the corporate ladder. He amazes me daily. I'm so proud and honored to be his wife and the mother of his children.
Jacob is our first born. He was born on May 9, 2008, 4 weeks early. He's a crazy, outgoing, lovable little guy. He just started his second year of preschool, or Pre-K as they call it. He's growing like a weed and learning so much every day. We're so excited to see the kind of little boy he grows in to being!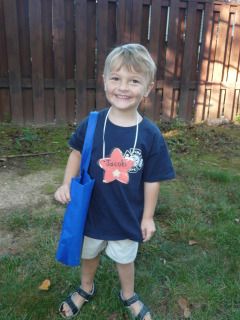 Henry is the baby of our family. Born on October 14, 2010, he's brought an all new dynamic to our family. He just entered the terrible two stage, so the tantrums are out in full force. He's definitely the more relaxed and laid back of the two. He's my little cuddle bug always wanting to crawl up in my lap and snuggle with me. :) He's also saying more and more. He'll be talking in full sentences before we know it! He's such a happy little guy, such an awesome addition to our family!