Last Saturday, September 25th, was Henry's Baby Sprinkle. It was so much fun and nice to see everyone who was able to come. Jacob had a lot of fun playing with the other kids and opening his own presents.
A lot of people don't believe in showers for the second baby and that's fine. Especially when they're close in age and the same sex. I, myself, wanted to have another "party" for Henry because I didn't feel it was right to celebrate Jacob coming into the world and not celebrate Henry the same way. Yes, the load of gifts and guests was a lot smaller the second time around, but I expected that much. It's not as if I needed much with them only being 2.5 years apart and both being boys. I just wanted to have the memories, pictures and maybe some cards to show Henry that people cared about him too before he was born.
Anyway, below are a few pictures from my Sprinkle. Enjoy!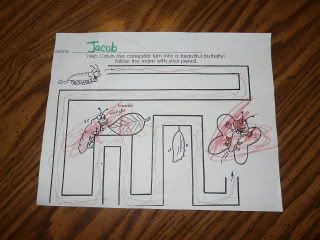 Jacob and Henry got matching "Big Brother" "Little Brother" shirts from Gee and Pap.
I love these little things! My mom got me the one with the mother and infant when Jake was born, and this one for now while I'm pregnant with Henry.
Henry's very beautiful cake!