Happy Father's Day to all the wonderful daddies out there! Today I'm lucky enough to have two dads. One who will forever look out for me and my kids from Heaven, and the other who is a permanent fixture in our everyday lives. Thank you for all you've both done for me ... God truly blessed me to get not one dad, but TWO!
The other amazing father in my life is my sweet husband. He's always there for the kids and myself. He's our rock and the anchor of our family. Without him in our lives, we just wouldn't be complete. We love you, babe!!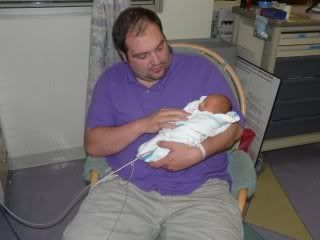 John with a brand new Jacob.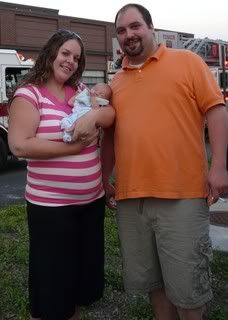 First Father's Day ~ 2008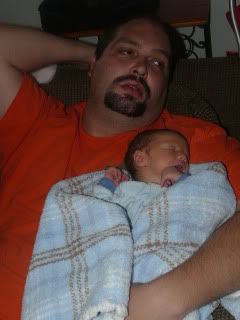 John with a one week old Henry.
I hope you're able to spend the day with the Daddy in your life! <3