This was yet another Pinterest find. The original recipe can be seen
here
.
I have to say that I just love, love, love my crock pot. Even now being at home all day, I'm still just as in love with it as I was when I worked outside of the house full-time. I love throwing a bunch of stuff in the crock pot and having dinner at the end of the day!
Without further ado, here's the recipe -
Crock Pot Honey Garlic Chicken
Ingredients:
1 package of boneless, skinless chicken breasts
3 garlic cloves, chopped
1/2 C soy sauce
1/2 C ketchup
1/2 C honey
pinch of basil
salt and pepper to taste
Directions:
1) Cut your chicken breasts in half, sprinkle with salt and pepper and place in the bottom of the crock pot.
2) Chop up your garlic. I cheated by copying the original recipe and used this!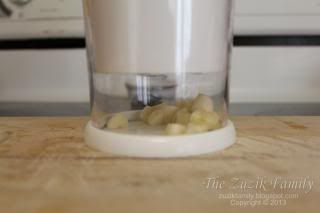 3) Mix garlic, soy sauce, ketchup, honey and basil in a bowl and stir.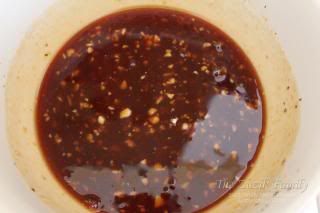 4) Add mixture to crock pot.
5) Cook on low for 6-8 hours or on high for 3-4 hours. Remove chicken from the crock pot and transfer to a covered plate to keep warm. Reduce the sauce in a pot until thickened to desired consistency. Serve sauce over chicken.
6) Serve and enjoy! I served mine with rice and broccoli. :)