I've missed a few weeks, so I'm going to combine them all into one post for your viewing pleasure ...
Let's Do 52: Week Twenty-Six
Themes were: forgotten or independence (June 26th - July 2nd)
Here's my biggest guy showing off his independence on his quad. Pretty sure next year we'll need to get him a new bigger one as he's just about outgrown this one.
Let's Do 52: Week Twenty-Seven
Themes were: journey or summer fun (July 3rd - July 9th)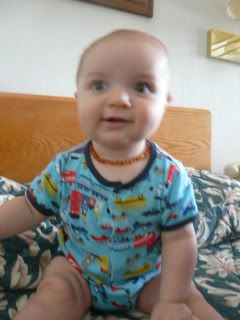 Henry on our first day of our journey to the Outer Banks. He was sitting on the hotel bed waiting on Gee, Pap and Jacob to get there, so we could go walk around downtown Williamsburg and get some dinner. :)
Let's Do 52: Week Twenty-Eight
Themes were: take flight or indulge (July 10th - July 16th)
In the yellow circle you can see the kite that Jacob and Daddy had just helped to take flight at Jockey's Ridge in Nags Head, NC.
Let's Do 52: Week Twenty-Nine
Themes were: secrets and smooth (July 17th - July 23rd)
And, I didn't have any pictures for this particular week. Sorry!
Stay tuned for next week's pictures ... can't wait to see what the themes are!!!