Themes were: Light and On the Shelf (June 19th - June 25th)
I've been slacking in all departments where this blog is concerned and of course the Let's Do 52s were no exception. I'm back, though, and I hope to be able to finish out the year! This week I just so happened to take a picture that will work for one of these and I didn't even plan it that way! Take a look!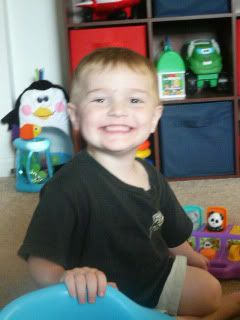 Here is Jacob posing for me in front of our new 9 cube shelf - those are just a few of his toys on the shelf.