It's hard to believe it's already been two years. These two years have totally flown by, and I am NOT a fan of that! I wish I could freeze time, so I could keep you small forever.
You're growing in to such a lively, out-going little man. You love to play with your big brother, cuddle with your mama and go for walks with your daddy. You make us laugh all the time with your cute little sense of humor.
You recently entered the "terrible twos" ... constantly getting into everything you shouldn't be and then laughing hysterically when we tell you "no" and/or redirect you to something else. We have to keep all the bathroom doors shut or we may find you playing in the toilet bowl or trying to brush your teeth. You unplug the vacuum all the time while mommy is vacuuming the floors and then you giggle as if it were the coolest new game when mommy takes it away and reprimands you. You throw toys and punches quite often, we're still working on breaking that habit.
You've started mimicking a lot of the sounds and words you hear us use, so your vocabulary is really starting to grow. I'm still pretty much the only person who can understand you, though, with the exception of a few close family members. But, that's to be expected. I don't even know all the words you say now. It's probably somewhere between 50-100 words with some phrases thrown in there too.
Here's a little walk down memory lane from your first few days of life ...
Fresh from the oven.
First family photo. (I'm sharing even though I'm a hot mess in it, lol)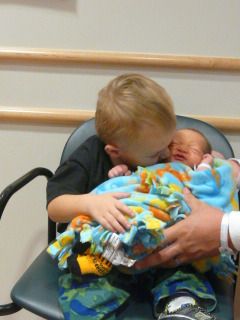 Jacob's first time holding you.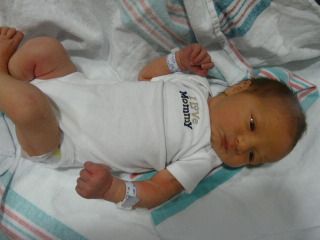 Ready to go home!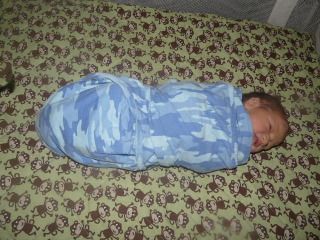 First night at home.
Sweet sleepy baby. :)
Mommy milk coma.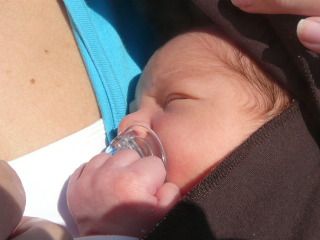 Snuggled up in the moby wrap.
And, here are your birth time photos:
10/14/10 @ 12:56 PM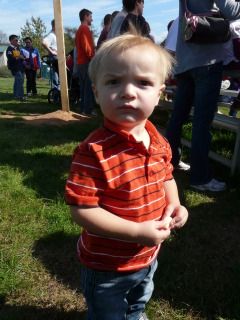 10/14/12 @ 12:56 PM
(or as close to that as possible, lol)
Happy birthday, sweet Henry. Our little magoo, peanut, and most recently, Henny Boo Boo ... we love you more than words can say, and can't wait to spend this next year learning and exploring with you. xoxo
Love,
Mommy