I made this for the first time tonight and we really liked it. One of the ingredients, though, is rice, which I'm not a huge fan of, so I might think on it and try to come up with another base to the casserole. Anyway,
here
is where the original recipe came from.
Ingredients:
1 lb chicken breast, boiled and cubed
2 C white rice, cooked
6 slices of swiss cheese
10 slices of ham (I used 13 just to use up the last of it, so it didn't go to waste)
2 cans cream of chicken soup
1/2 C milk
1/2 C sour cream
10 saltine crackers (I didn't have saltines, so I used Club crackers instead)
1/2 tsp paprika
1/4 tsp garlic salt
1/2 tsp parsley
Directions:
1) Spread rice in the bottom of a baking dish.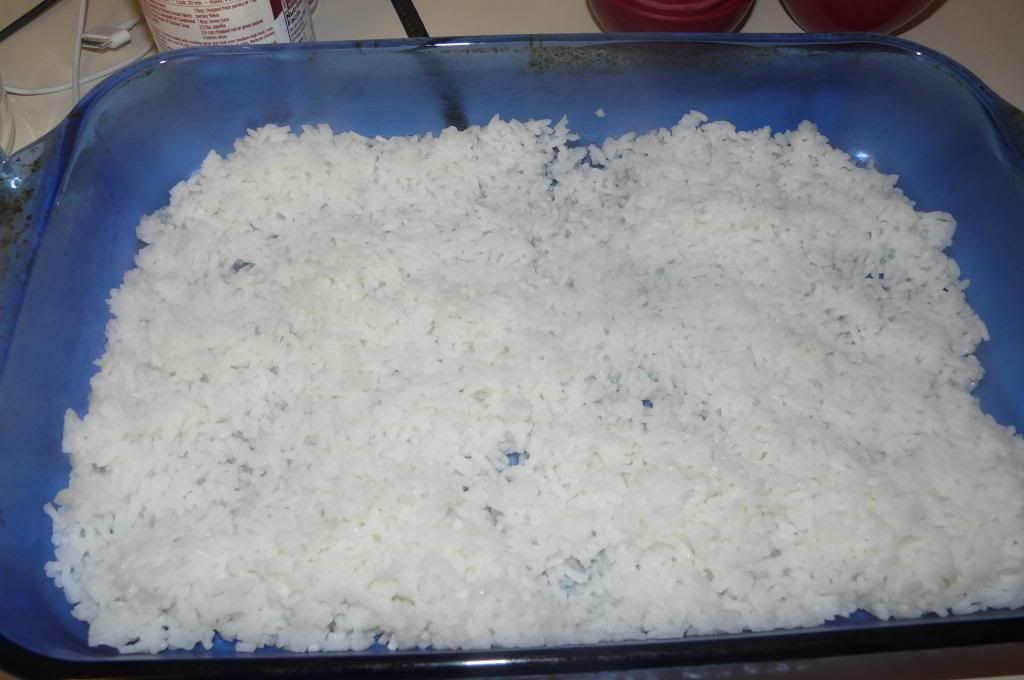 2) Arrange cubed chicken pieces over rice.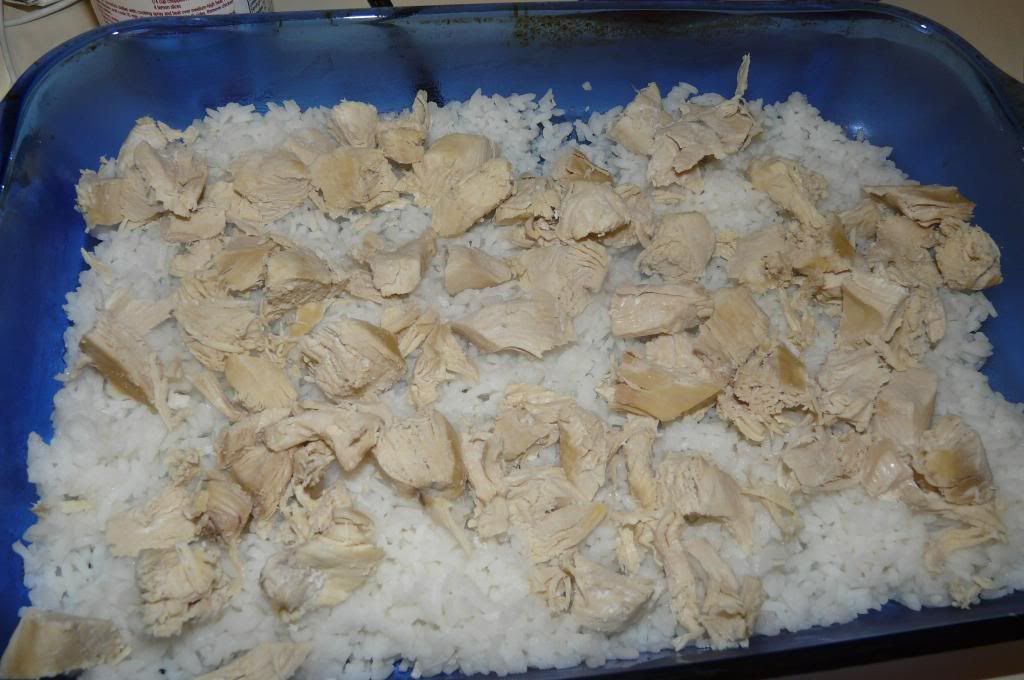 3) Layer swiss cheese on top of chicken.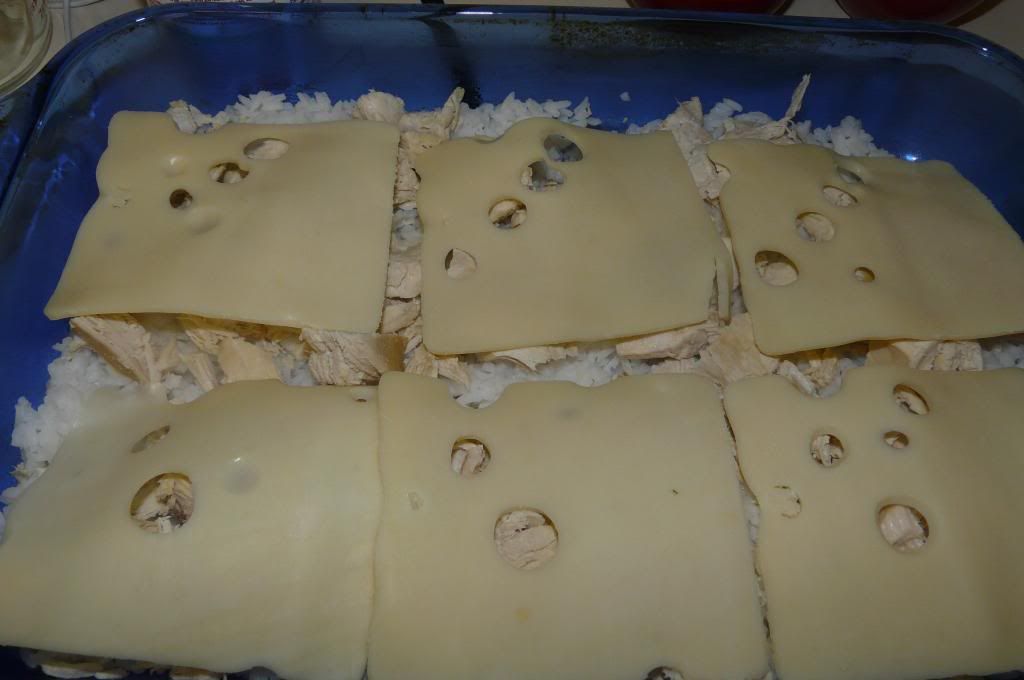 4) Layer ham on top of swiss cheese.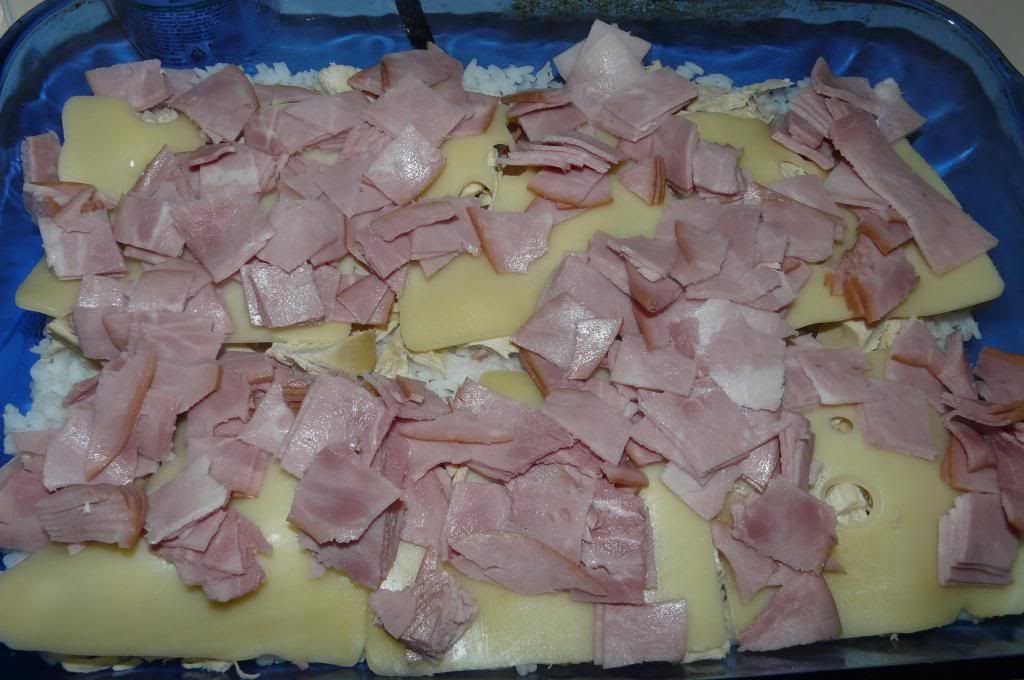 5) Mix cream of chicken soup, milk and sour cream together and then spread over top of the ham.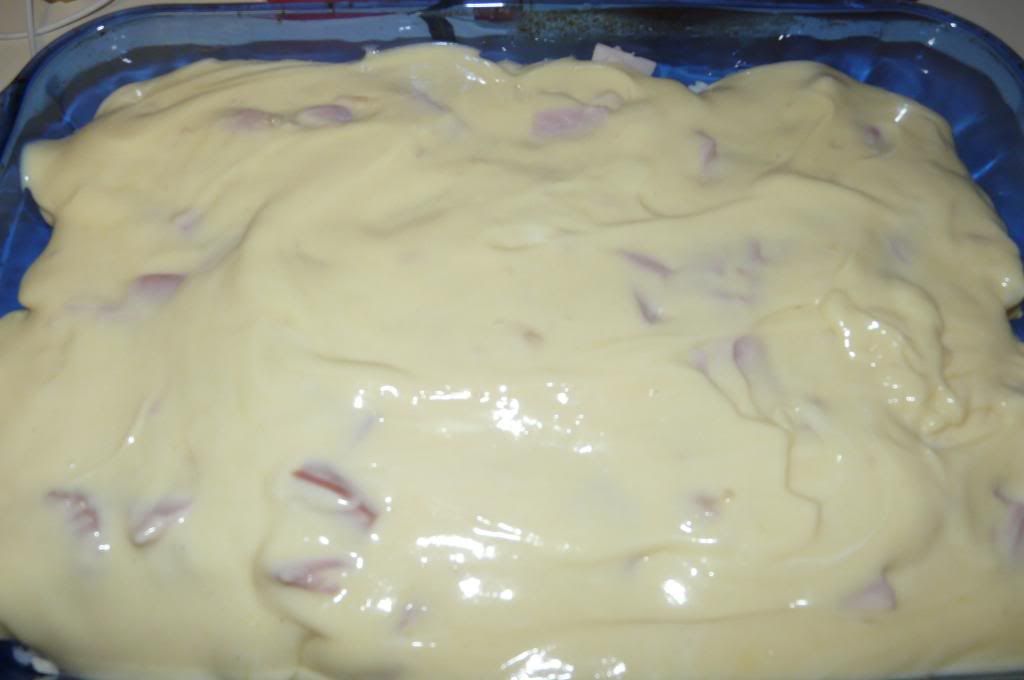 6) Crush crackers and then mix in the paprika, garlic salt and parsley. Sprinkle over the soup mixture.
7) Bake at 350 for 30 minutes.
ENJOY!!
P.S. This was another Pinterest find, so if you are a follower of my Pinterest boards, just go to my "casseroles" board and you can repin it from there. If you are NOT a follower, you should be. lol J/K But, in all seriousness, if you WANT to follow my Pinterest boards (all 102 of them, I have a serious Pinterest addiction), you can do so by clicking on the link on the top left hand side of this page just under my "About" section. :)