The themes this week were: pretty ugly (find the beauty in things many may consider ugly) or smooth
This week was pretty hectic ... we had Valentine's Day and then the next day we had new granite installed in the kitchen and both bathrooms. And, then the next few days were just a whirlwind of working and trying to get around in our mess of a house. This past weekend was spent celebrating my good friend, Jessica's, birthday, and starting my Spring Cleaning/reorganizing for 2012. I'm exhausted, and needless to say, I didn't get one picture taken for either of the themes, so I'll share what I do have!
Jacob writing out his Vday cards for school. I'm so proud of him!! He traced his name on all 10 cards! :)
The new granite! I'll post better pics in a different post (before and after) in a day or two once I get them taken. This was taken the night after it was installed, so I didn't have anything put back where it should have been yet. Oh, and notice the cute little guy in the foreground? :)
The other side of the kitchen.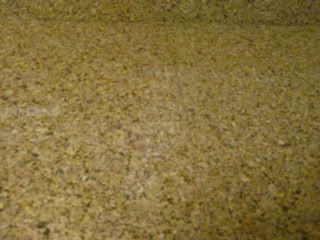 A close up picture of the "pattern". Cute, right?!