I've been putting this post off for a little while now. Henry's second birthday was on October 14, 2012. We held his birthday party the day before on the 13th. It was the last day I spent with my sister, so as happy as the day was and as happy as all the memories are, it's so hard for me to remember that day. I'm not sure how I'll get through his birthday every year now, or how I'll manage to celebrate it. It's hard to believe one month could be the best month and the worst month all rolled in to one.
Anyway, I want to put aside the anxiety I feel when I think of that day, so that I can document all the fun we had.
This was probably the first birthday party I've thrown for either child that I just had a BLAST planning. I started searching pinterest for ideas MONTHS before his actual party. Like, I think I started back in JUNE!
I got most of my ideas from
Sally's Stories
blog. She had so many awesome ideas, so I used a few and tweaked them just a bit to fit our needs. But, I think the party turned out really cute!
Here's the banner I made, and the directions for it are
here
.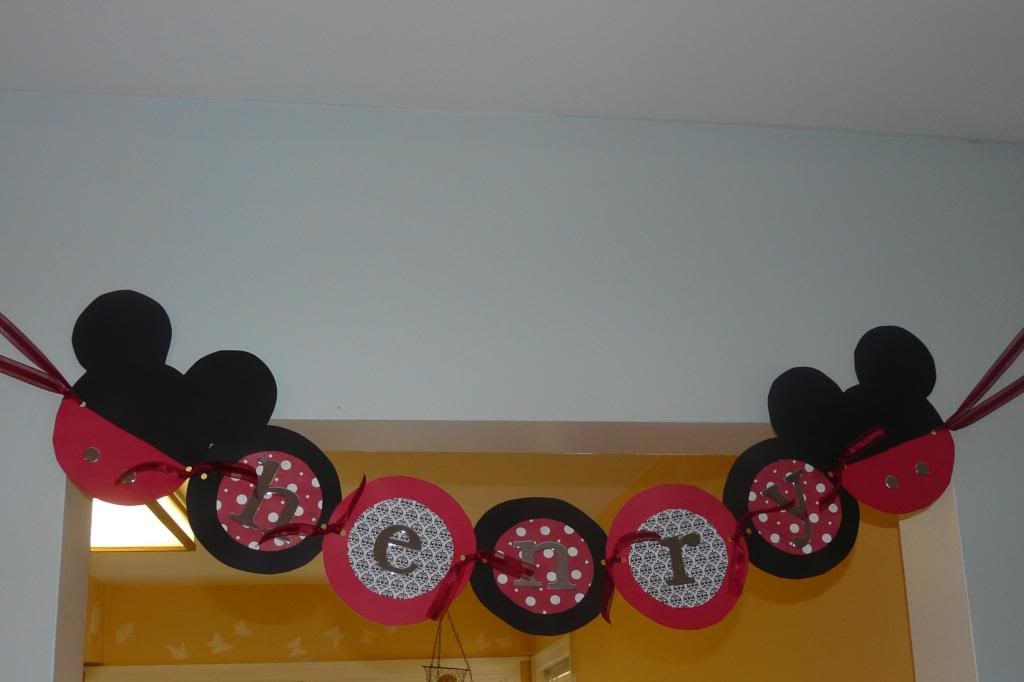 The food: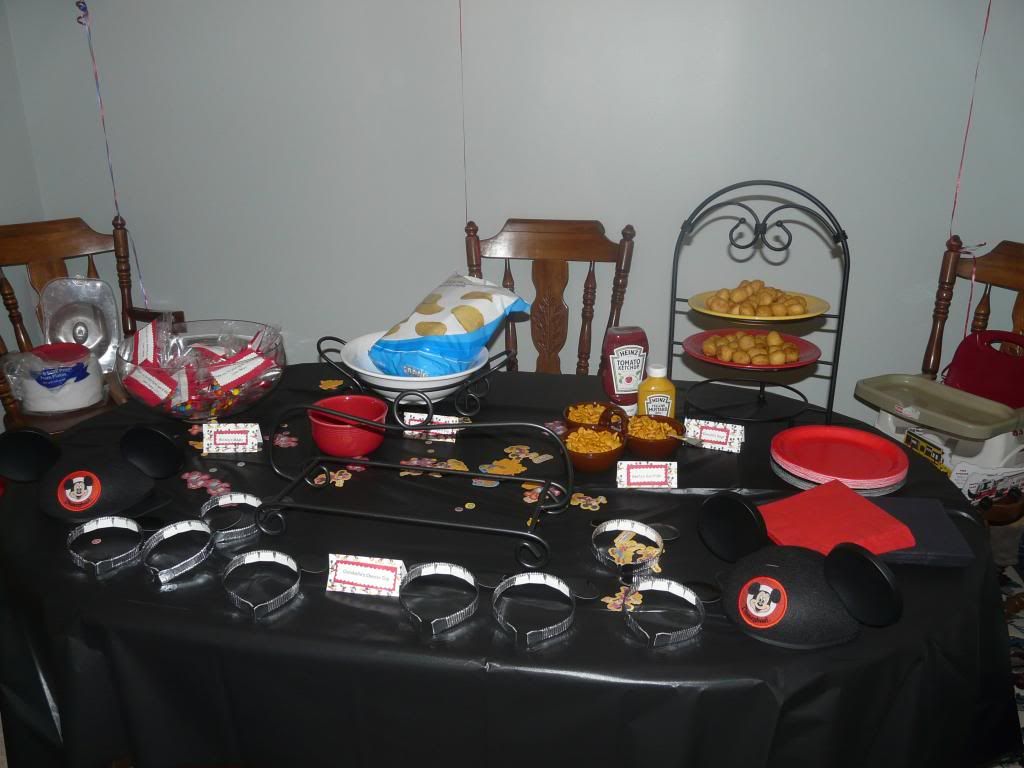 Donald's Dogs (mini corndogs):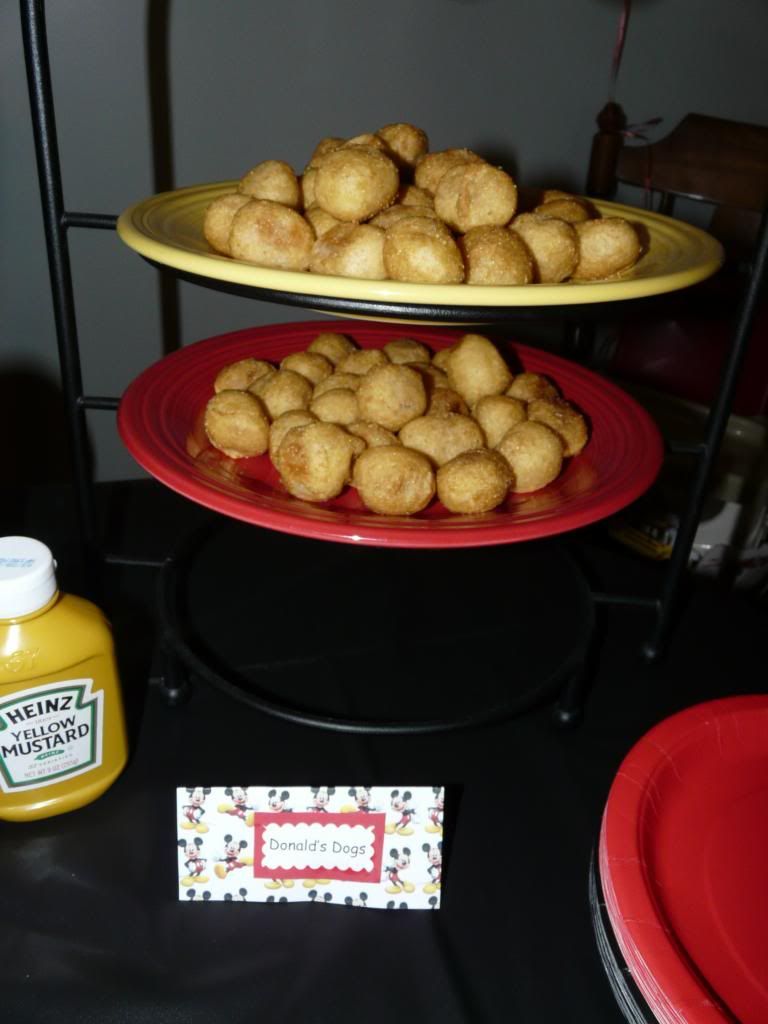 Goofy's Goldfish:


Mickey's M&Ms (the party favors):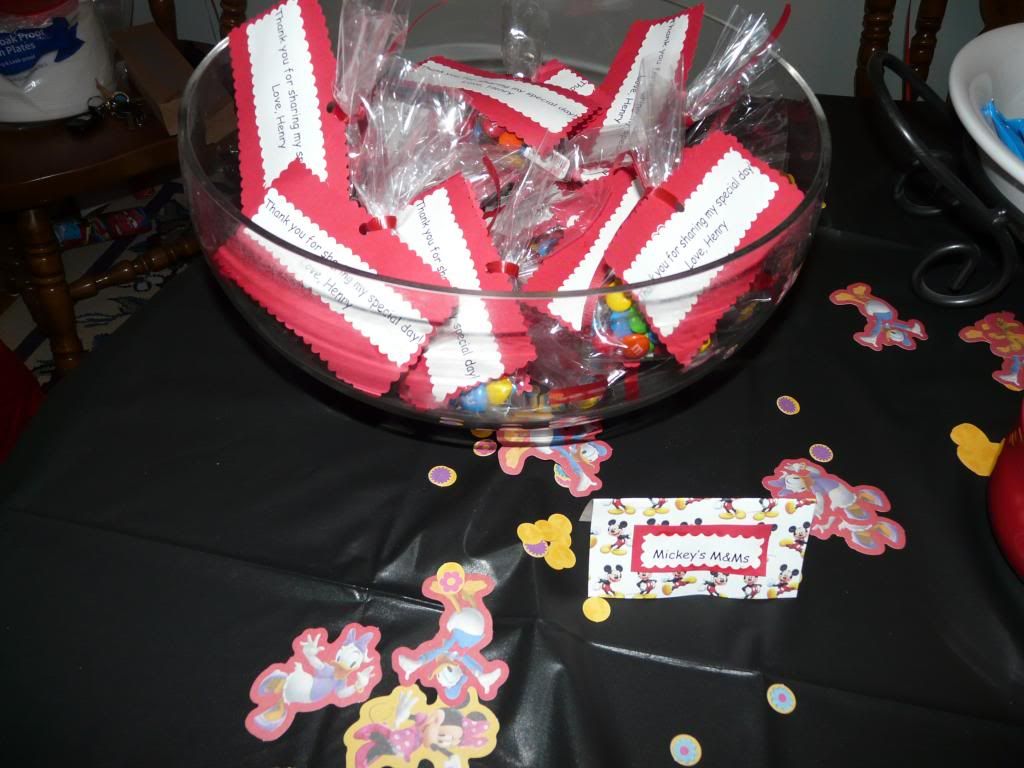 Chip n Dale's Chips n Dip: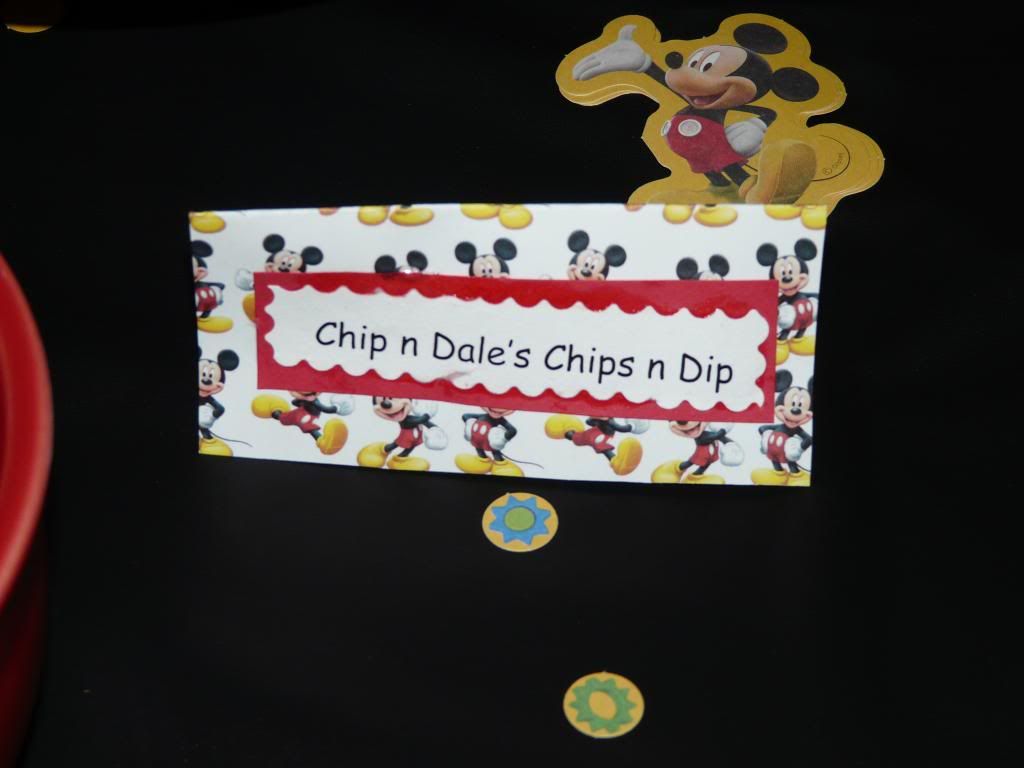 Clarabelle's Cheese Dip: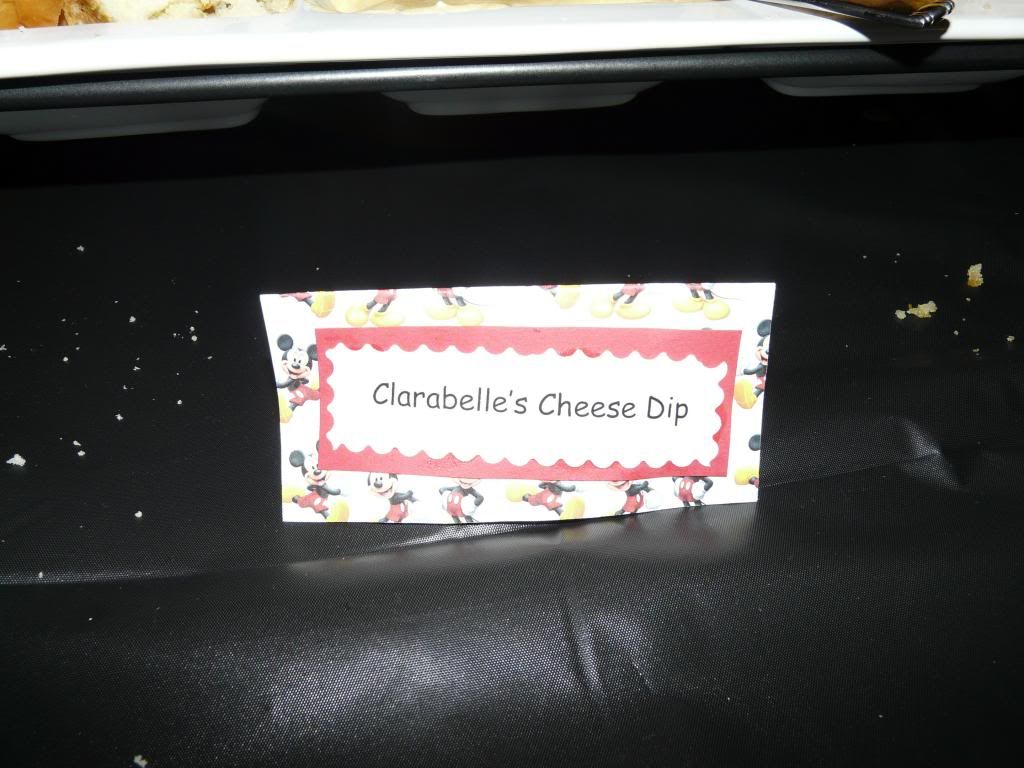 Butch's Beverages:


Here is a picture of Henry's cute Mickey ears that my mom brought back from Disneyland last year, and I bought paper ears for all the kids to wear, but most of the adults wore them instead. lol
The back ...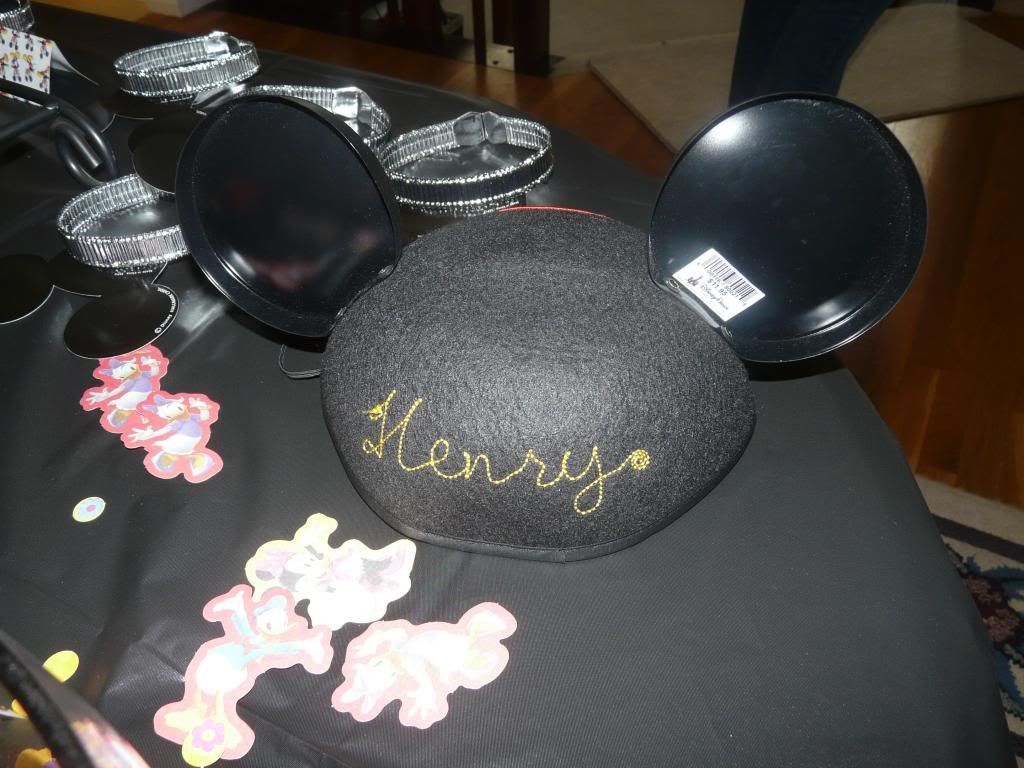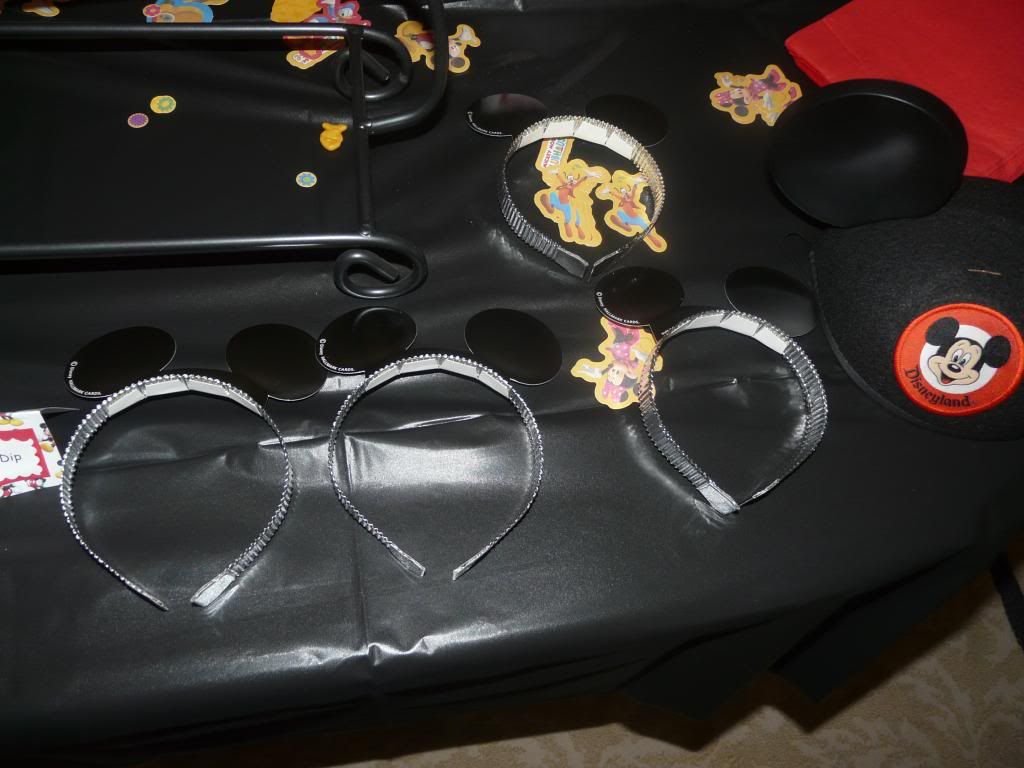 And, here is the only good picture I have of Henry with his ears on. He was not having it, but Ashlee helped me get them on him for one quick pic .. that's her hand in the upper left hand side ...
I love this picture because Henry had just brought his plate into the living room and plopped down, like, "I'm ready for some presents!" lol
Here's all the ones of him opening presents .. I'll post the ones that have Ashlee in them separately ... she was ALWAYS on the ground at their parties helping them open their gifts. Such a wonderful, loving, HANDS-ON Aunt, she was.
And, here we go getting into the ones that have Aunt Ashlee in them ...
And, after presents we headed outside so the kids could play with Henry's new truck for a bit ...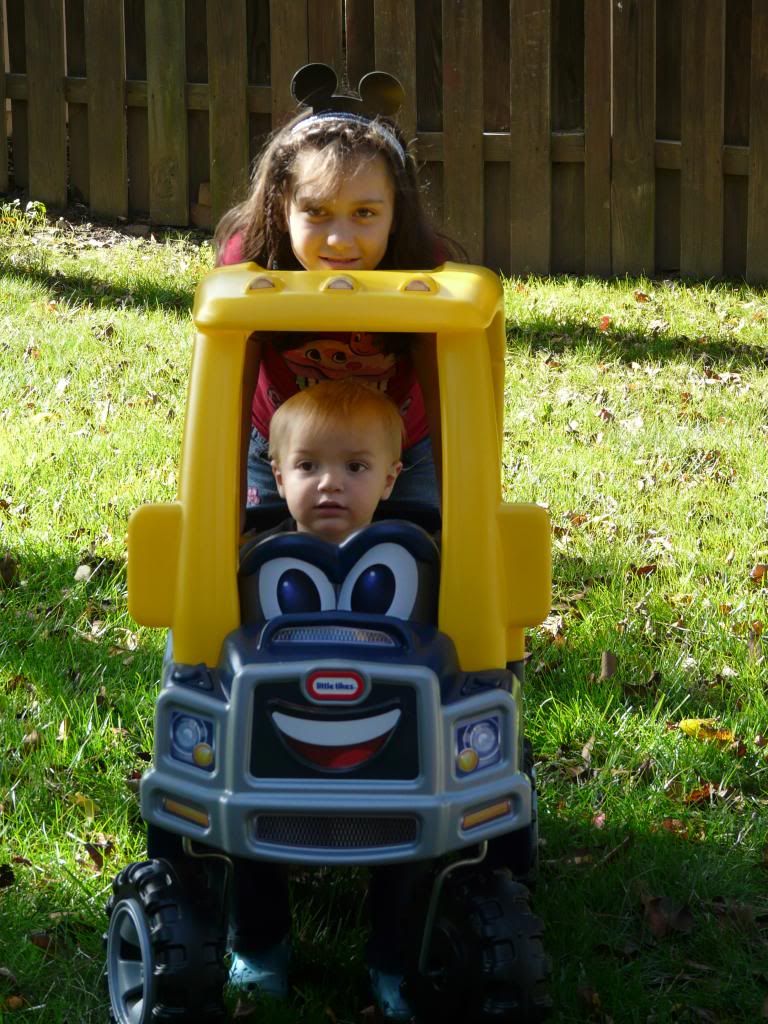 Next we did Henry's birthday cake, which I absolutely LOVED! We got it from BJs.
And, I even got a few pictures of Henry playing his new drum set from Aunt Ashlee and Uncle Mike. :)